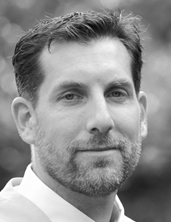 Zack has over 10 years of consulting experience in offshore geotechnical engineering for the oil and gas industry, most of which have involved working on high profile pipeline projects where he has provided tailored solutions for challenging HTHP design conditions.
He currently splits his time between the Houston and Brussels offices of Fugro GeoConsulting, leading the commercial and development aspects of SAGE Profile, as well as overseeing pipeline geoconsulting projects through both offices.
He holds a Master's of Science from the University of Massachusetts and a Doctorate from the University of Western Australia, both in civil engineering, where his research focused on pile-soil interaction and pipe-soil interaction, respectively.
Zack has also been involved in the SAFEBUCK JIP through his research activities, and he continues to publish regularly in the area of pipeline geotechnics, as well as contributing to internal best practice guidance for operators and certifying authorities.