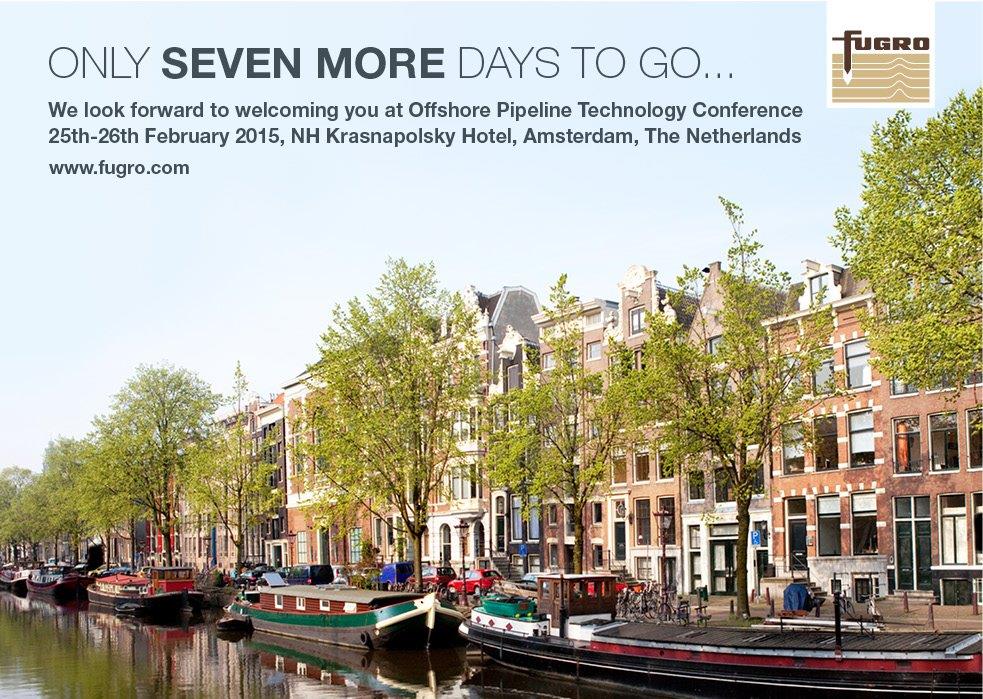 The SAGE Profile team will be present at the 38th edition of the Offshore Pipeline Technology Conference  (25th and 26th February 2015, Amsterdam) and preceding seminar on Pipeline Global Buckling Design (24th February).
During the seminar, we will discuss an integrated numerical approach to design offshore pipelines susceptible to lateral buckling as well as numerical simulation of upheaval buckling using "intelligent" backfill soil springs.
Join us at the Fugro booth for a prime-time demo of the new SAGE Profile 3.0, and to meet our geotechnical engineers and pipeline consultants. We look forward to meeting you there!